Versatile
Making protective motorcycle jeans is easy. Making comfortable jeans is easy. Making motorcycle jeans that outperform the competition in terms of both safety and comfort? That takes a lot of effort, skill and resource.
By focusing our business purely on achieving exactly that end goal, Covec now has a range of denims that are perfect for motorcyclists. Jeans that look like jeans, breathe like jeans and feel like jeans yet exceed all the major safety standards and certifications.
Comfortable on and off the bike, and reflecting the latest high-street fashions, the versatility of Covec's denims isn't limited to the customer's experience of this all-day comfortable material.
Through intensive research and development, and the desire to make each season's collection better than the last, the Covec denim has evolved to outperform each of its rivals' strengths. Materials such as Dyneema have great tensile strength but will break down at around 70 degrees — before melting at 135 degrees. You probably don't need an explanation of the worst-case scenario of a high-friction slide where heat is generated at a frighteningly fast rate.
Aramids, such as Kevlar, overcome this problem with low thermal conductivity and a high 300-degree break down point. The biggest downside is high moisture regain, which basically means the material will wear out relatively quickly and lose much of its protective qualities.
Covec materials combine and exceed the strengths of these materials with none of the downsides. The result is a stylish, safe, comfortable and durable material that's easy to work with for a variety of garments and uses.
Durable
Durability has always been a key part of our ethos. As a business that — without exception — has a staff register made up entirely of motorcyclists, we all know that riders have their favourite items of kit, their 'go-to' garments. The kind of garments they wish would last forever.
During the development of Covec denims, we were able to minimise the moisture regain. As you may have just read, high moisture regain is a bad thing when it comes to material durability so of course, happy with our findings, and at no cost to any of the other areas of our denim's performance criteria, we kept pushing in that direction.
Each evolution of our denim has seen a lower moisture regain figure. It has also seen improvements to the abrasion resistance, the stretch (and therefore both all rider shapes and long-ride comfort) and, with refinements to our armour, the best overall safety results for a garment of its type.
Ride after ride, wash cycle after wash cycle, both the appearance and performance of Covec's denims lasts longer than any comparable material.
Innovative
Technical fabric innovation has been at the forefront of the Covec story. Finding a new way to create, finding a way around any age-old problem and never accepting the norm.
2013

We became the first company to reach Level 2 CE13595 certification with the introduction of our Veloce jean. A jean which by our current standards is both heavy and expensive and yet we still get calls from happy customers looking for a new pair!
2017

We developed Webtech FR, a specialist material that has since been approved by the FIM for speedway, grass-track, long-track and flat-track.

We launched our 'Oneskin' denim, a single-layer denim way ahead of its time and would have easily surpassed the EN17092 standard two years before it was enforced.
2019
The EN17092 standard proved easy to achieve and has allowed Covec to work on other elements such as style and fit, all the while exceeding the required standards for abrasion and impact resistance.
We're ahead of the competition and still learning. Still researching. Still finding ways to produce even better materials, to offer our customers yet more protection and comfort.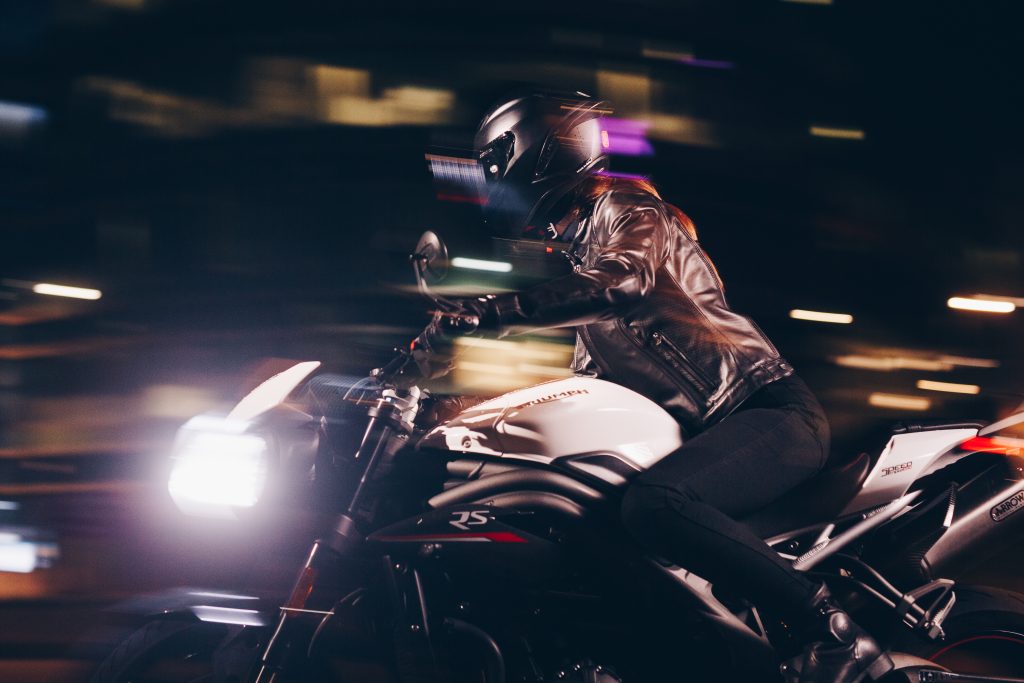 This has always been the Covec way. Versatility, durability and innovation. Each being the result of a dedication to the pursuit of excellence and knowledge in one product and doing it better than anyone else.
A bold claim, perhaps, but one backed up by years of R&D. Our current range of AA-rated 'Tactical' jeans and AAA-rated 'Covert' jeans are testament to our desire to produce the best motorcycle riding jeans in the world.